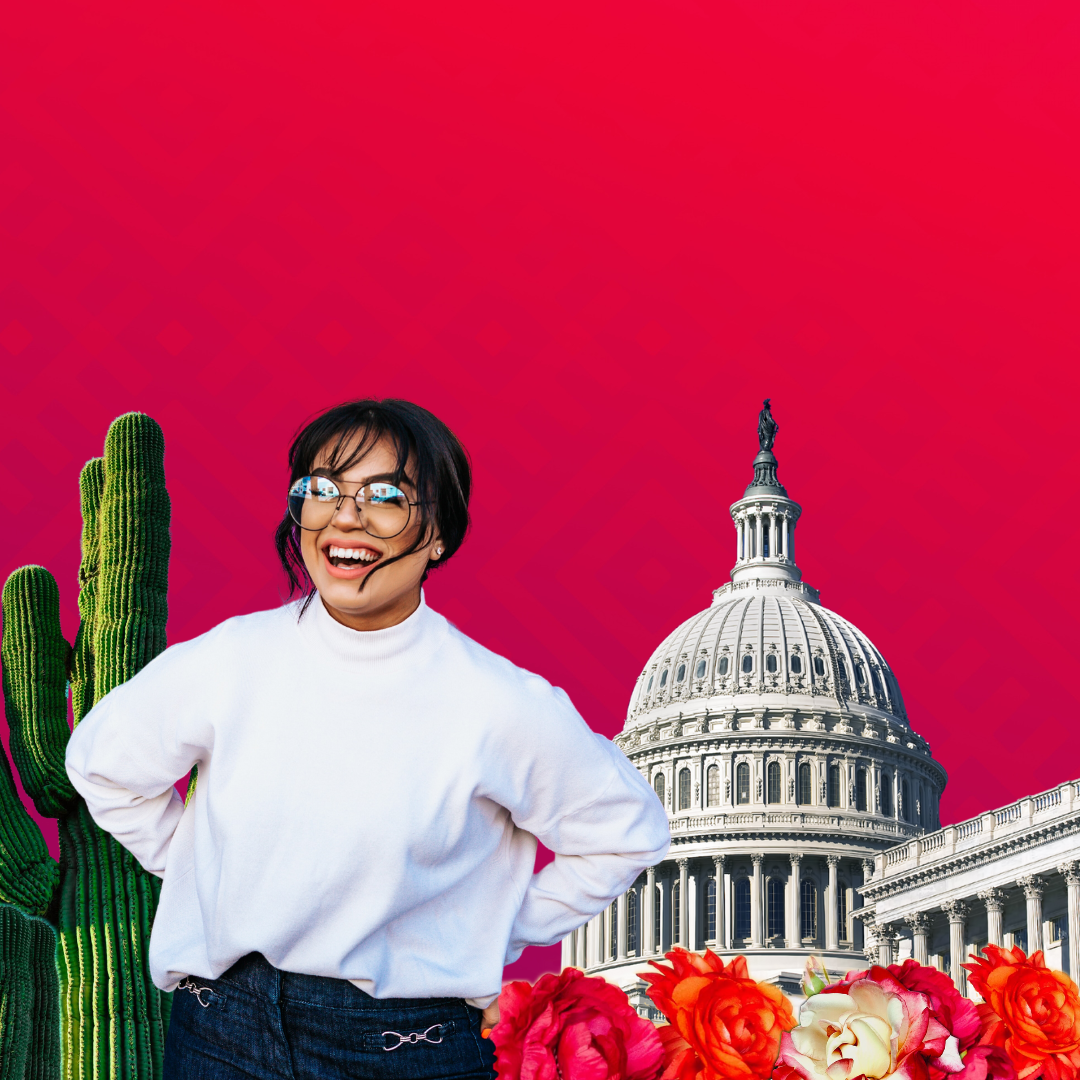 Vote for Latinas Represent
Latinas Represent has been nominated for GAIN Power's "Powerful IDEA Awards" for our work throughout 2022 to train and recruit Latinas to run for office.
GAIN Power created the Powerful IDEA (Impact on Democracy, Elections, Advocacy) Awards to recognize the most impactful organizations, people, technology, communications, and other resources that power progressive politics, advocacy, and democracy.
The Powerful IDEA Awards aim to elevate and shine a spotlight on organizations, workers, and programs that focus on engaging and promoting democracy through running for office, organizing, elections, civic engagement, participatory events, and public communications.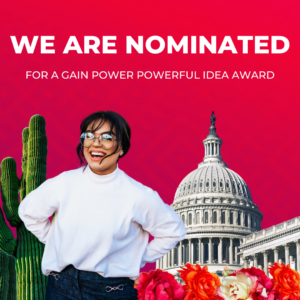 We are honored to be nominated, but we need your votes to get us to the finish line! Follow these quick and easy steps to cast your vote for Latinas Represent on GAIN Power's platform before voting closes on May 15th. Vote using this link.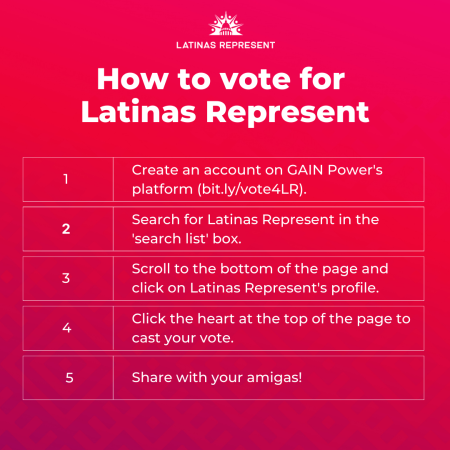 Thank you for voting and supporting Latinas Represent!
If you have any questions about the nomination or are interested in partnership or mentorship opportunities, please fill out our interest form at the bottom of this page.