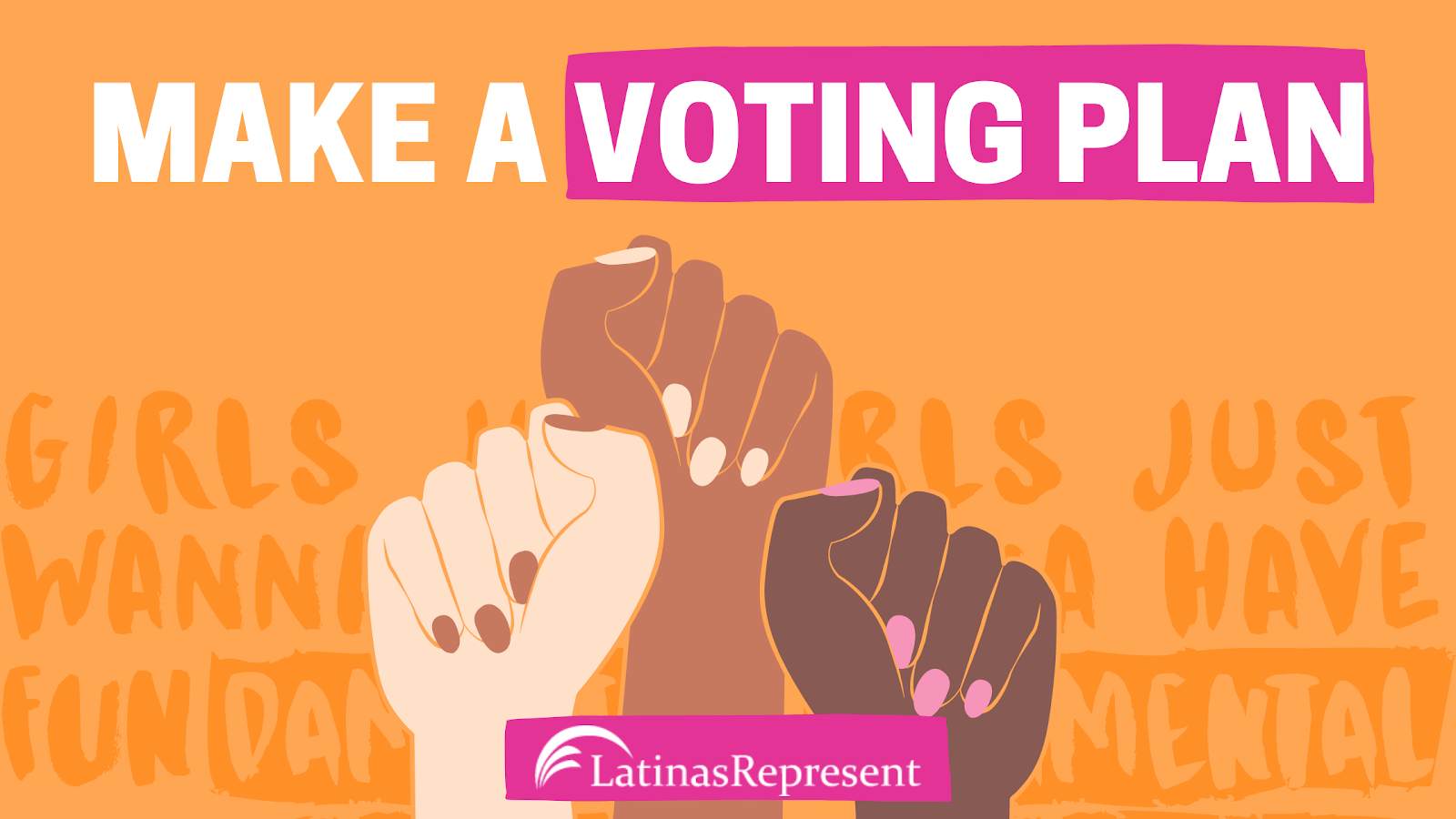 Make a Voting Plan
Oct 23, 2020
This election year has been filled with unprecedented challenges but it's also one of the most consequential elections in our lifetime and voting is more important than ever. The global pandemic along with other factors such as postal service cutbacks, rampant misinformation, and concerns about voter intimidation have made this election cycle unique. We want to ensure that every single person, who is eligible to vote, can do so safely. That's why we encourage everyone to make a voting plan. Whether you plan to vote early, by mail, or on election day, a voting plan will make the process easier.
A voting plan is as simple as deciding how and when you will vote. It's not enough to just be registered to vote, you must also have a detailed plan in place to ensure that your vote is counted and that you know what to do if issues arise.
Since state deadlines vary, we recommend that you double-check your voter registration, vote-by-mail, and postmark deadlines. Once you have registered to vote, make sure you also check your voter registration status, polling location address, and identification requirements. Now that you have this information, you can follow our guide to help create a voting plan that works for you!
In-Person Voting
How to Plan:
Decide whether you will be voting early or on election day.
Check your polling location address and find out what days and hours they are open. Polling location information can be found through your local elections office. Find your local election office here.
Find out if your state requires that employers give employees some time off to vote, either paid or unpaid to cast your ballot. Keep in mind long lines may occur, so set aside a few hours.
Determine how you will get to the polling site.
Set a day and time to vote.
What to Bring:
Correct identification, as required by your state.
Proof of voter registration, such as a voter registration card or photo of confirmation.
Your completed sample ballot.
Mask and hand sanitizer to stay safe during the pandemic.
Provisions for long lines, such as folding chairs, water, sunscreen, and snacks.
What to Do:
Ask to mark a paper ballot by hand with a pen, rather than on a touchscreen.
If you make a mistake on your ballot, ask for a new one.
If required to vote on a touchscreen, verify that your selections are correct.
If machines are down at your polling place, ask for a paper ballot.
If a poll worker says your name is not on the list of registered voters, ask to vote provisionally.

If you vote provisionally, ask poll workers if there are any next steps required from you for your vote to be counted.

If polls close while you're still in line, stay in line. You have the right to vote.
Vote-By-Mail
How to Plan:
Check if your state automatically sends vote-by-mail ballots to eligible voters.
If you do not automatically receive a ballot, check your vote-by-mail ballot request and return deadlines.
Request your vote-by-mail ballot as soon as possible.
Research if ballot tracking is available in your state.
Check if your state requires certification by a witness or notary.
What to Do:
If you come across an issue while voting, please call the following hotlines:

Call 1-866-OUR-VOTE (English)
Call 1-888-VE-Y-VOTA (en Español)

You can also report problems to poll workers, or post on social media and contact local news.
Volunteer
Create Your Plan and Have Your Voice and Vote Counted!