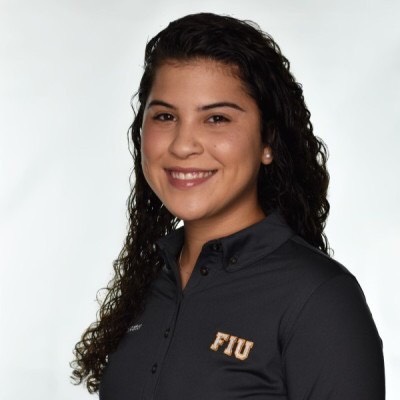 Intern Spotlight: Christina Velazquez
Dec 23, 2020
Name: Christina Velazquez
University: Florida International University
Major: Political Science & Women's Studies
Expected Graduation Date: May 2021
Hometown: Miami, FL
Why did you decide to major in political science and what brought you to Latinas Represent?
My family has always been very politically active. My dad canvassed for a political campaign, and we went to hear the candidate speak when they visited Miami. My mom works for the local government in environmental regulation policy. Once I got to high school and took classes in government and anthropology, I became more political. This is also the time when I started to learn more about the obstacles women face in different areas of their lives. I had no doubt once I got to college that I wanted to study political science while also pursuing another degree in women's studies to bring my two passions together.
You completed your internship remotely during COVID-19. Others might be pursuing these opportunities during the pandemic. Can you tell us what a typical day looks like for you as a student and intern during COVID-19?
COVID-19 has completely changed the typical college experience. Previously, I found myself running around campus between soccer practice, class, work and other on-campus events. Now, much of my time is spent in front of the computer, usually in my room. However, the remote format allows me to be involved in opportunities, like this internship with LatinasRepresent, that I otherwise would not have been able to do because of location and time constraints.
How do you find your community in college?
Miami is a unique city where Latinx communities and immigrants dominate almost every space. Florida International University is an extension of that since over 60 percent of our students are Hispanic. Thus, my experience of finding my community has been more focused on connecting with students and organizations that share my passions. By building relationships with others in my classes and attending on-campus events, I found a group of equally passionate friends committed to social justice and Latinx issues. I also have the benefit of being a student-athlete which is its own mini-community. I have an amazing support system of teammates and athletics staff to help me navigate college.
Have you learned something in your internship that you didn't know before?
LatinasRepresent has empowered me to fully embrace my political passion and witness that same passion in other Latinas. Moreover, it has shown me that there are many amazing Latina role models and community leaders doing important work for our communities. There are Latinas running for office at all levels with many running to be the first Latina in that position. It's a very humbling and inspiring experience to be connected to this mobilization of Latina power.
What do you like to do during your leisure time?
In my free time, I like to relax and watch Netflix mainly. During quarantine, I picked up some new hobbies like baking, which I've found I really love (as did my family as taste testers). I also enjoy yoga to recenter myself and release stress from the day.