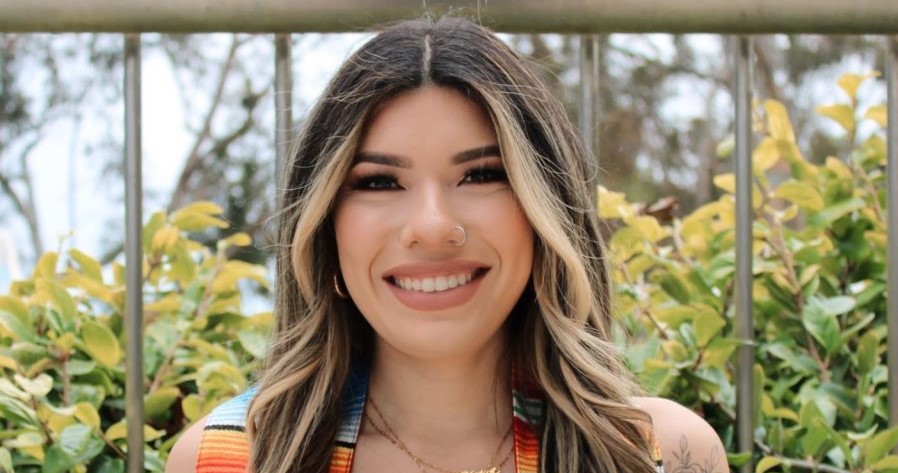 Intern Spotlight: Karina González Rosales
Jun 15, 2021
Name: Karina González Rosales
University: University of California, San Diego
Major: Sociology: Law & Society & Human Rights Minor
Expected Graduation Date: June 2021
Hometown: San Diego, California
Why did you choose your major?
Sociology was the perfect major for me because it gave me the tools to not only analyze society and its various systems and structures, but also the role that the legal system plays within society. I acknowledge that as a woman of color, many spaces within our society were intended to keep people like myself out—including higher education. That is why studying these intersecting social relationships and their origins fascinates me.
Why is the issue of Latina representation in politics (and beyond) important to you?
While Latinos make up about 18% of the U.S. population, less than 5% of those in Congress identify as Latino. Representation is crucial to the well-being of our democracy and communities. Latinas are strong, fearless women and our unique skills and experiences are needed now more than ever not just in politics, but in every sector. Seeing women of color in politics empowers other young women and girls and shows them that their voices matter. Most importantly, it also encourages other Latinas to become politically engaged at all levels—especially locally.
Have you learned something during your internship with Latinas Represent that you didn't know before?
One of the most valuable lessons I learned during my time at LatinasRepresent is how much support is out there for women—especially women of color—who decide to either run for public office or get involved in their communities in one way or another. There are so many organizations full of experts and resources who are more than ready to help in any way. Politics can be a challenging environment but having a team of inspiring women behind you makes all the difference in the world. Through this internship I have been able to fully embrace both my identity as a first-generation Latina and my passion for politics.
As a recent college graduate, what advice do you have for other Latinas navigating college and internships?
Step out of your comfort zone and take advantage of all the resources you can! Check what services your campus offers and make sure to use them. Another thing that really helped me along the way is going to office hours and meeting with my professors. Even if it is to say hello, or simply ask how they are doing. Professors really appreciate it and will be more than willing to help connect you to other professors or even assist you when you're looking for an internship. They are also great resources if you ever need any letters of recommendation or references for a potential job.
What are some of your interests and hobbies?
Prior to the shut down, some of my favorite hobbies were going to concerts or music festivals, and trying out new restaurants. Now, my dog Zeus and I look for new places to hike or walk. I have also worked on my cooking skills this past year and have gotten the chance to try new amazing recipes!
What's next? What are your career aspirations?
I will be taking some time off post graduation to study for the LSAT and prepare for law school. I'm not sure what school I'll be attending but I hope to become a public interest lawyer or a human rights lawyer to continue helping marginalized communities. My goal is to ultimately become a judge and partake in reforming our criminal justice system.
Graduating from college is a big deal, who deserves a shoutout for helping you get through college?
Being a first-generation college graduate means that this degree is not just for me—it is also for my parents, my family, and my ancestors whose shoulders I proudly stand on. My parents left everything behind in Mexico with very little money to their name, and they risked it all just to be able to provide me and my siblings with opportunities they did not have. And while I could never fully repay them for all the sacrifices they have made, graduating from college feels like a small token of appreciation for all of their hard work. My siblings have also been a strong guiding force in helping me get through college. Being the eldest of four children can have its challenges at times, but if I had to do college all over again just to show them that anything is possible—I would. My biggest goal is to inspire them to aim higher and go after their wildest dreams, and I hope that seeing me graduate will do that for them.