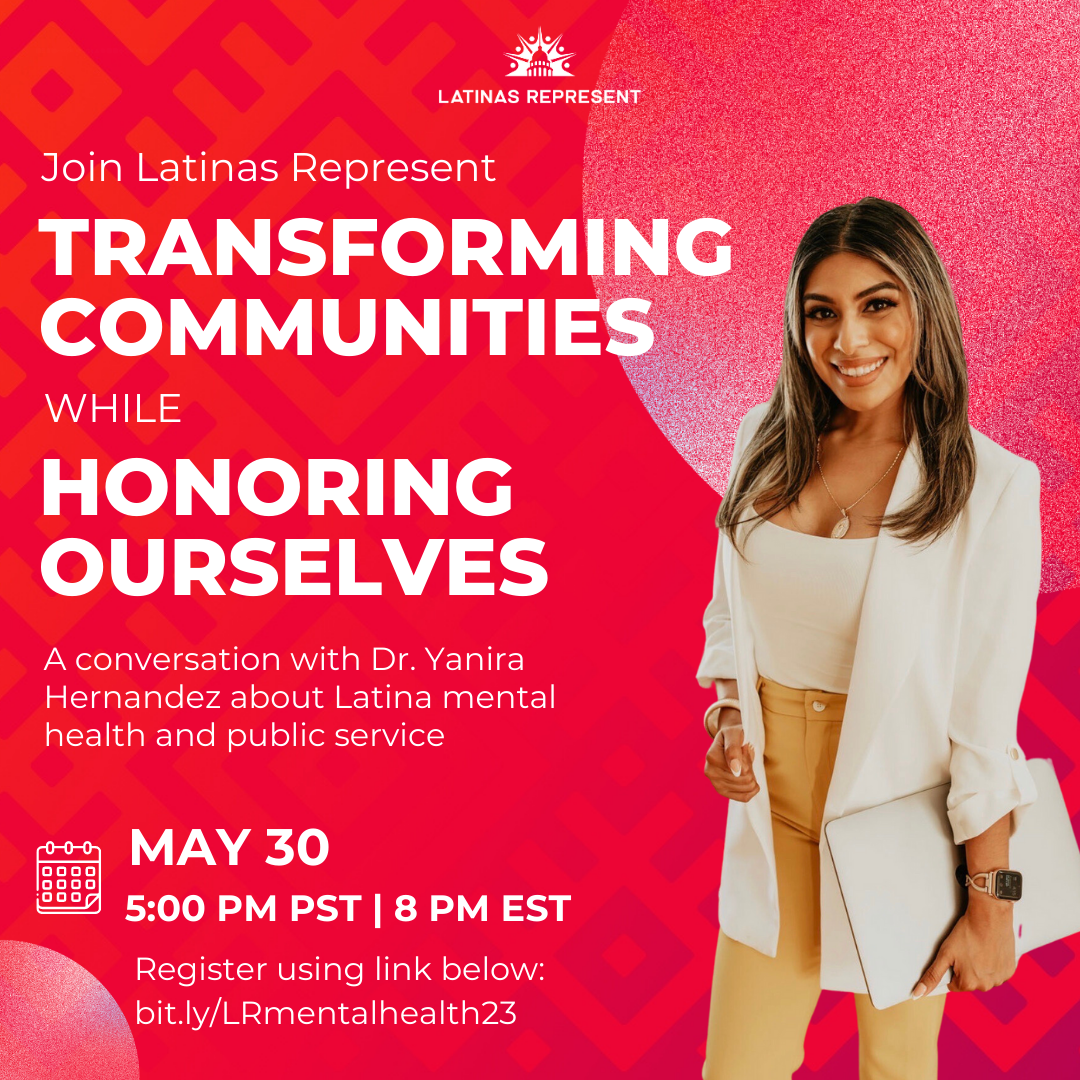 Mental Health Awareness Month Event with Dr. Yanira Hernandez
In the month of May, during Mental Health Awareness Month, Dr. Yanira Hernandez joined us to talk about how transforming our communities begins with honoring ourselves.
Dr. Yanira Hernandez is a first-generation Mexican American bilingual, trauma-focused Licensed Clinical Social Worker and educator. She was born and raised in South Central Los Angeles and has over 10 years of experience working in various settings including community mental health clinics, schools, and hospitals. Currently, she is the Founder of Pa'lante Therapy Inc. where she centers her work with BIPOC individuals with an emphasis on Latinx communities. 
During this virtual event, we discussed why it's important to prioritize your mental health, lean on your support systems, and take breaks as Latinas in public service.