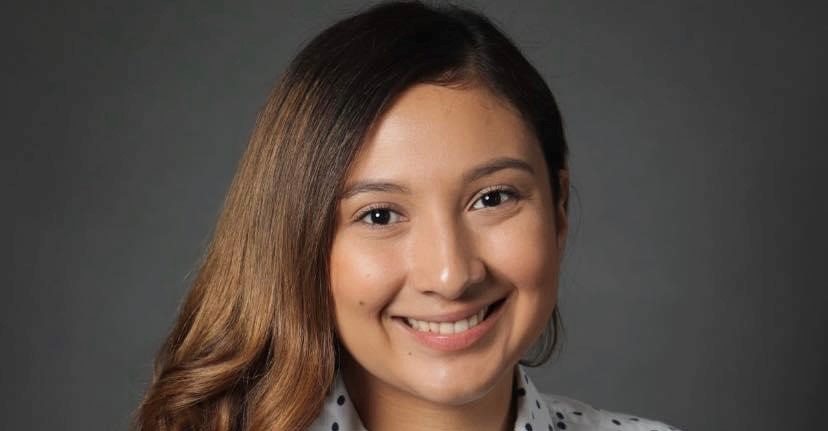 Intern Spotlight: Stephanie Arely Zacatares
Apr 30, 2021
Name: Stephanie Arely Zacatares
University: University of California, Santa Barbara
Major: Sociology
Expected Graduation Date: June 2021
Hometown: Long Beach, California
Why did you choose your major?
As a first-generation, transfer student, I did not have any tools to succeed when I first started college. I began my journey as a biology major in hopes of earning a Bachelor of Science in Nursing. I struggled with my grades for many semesters because I did not find the material interesting. Then in 2017, Temporary Protected Status (TPS) was terminated for El Salvador, which meant that my dad was at risk of deportation. I began to engage with my community and organize with the National TPS Alliance, which led me to aspire to work in public policy or law. I decided to center my career aspirations towards advocating for immigrant families like my own and switched my major to Sociology. Since then, I've earned associate degrees in Political Science, Social Behavior Science, and Sociology. Currently, I am finishing my Bachelors in Sociology with aspirations of attending law school.
Why is it important to increase Latina representation in politics?
Latina representation in politics is vital for our community. Increasing Latina representation is also critical for building a foundation for future Latinas seeking to explore career opportunities. I am the first woman in my family with aspirations to attend law school. Growing up, I did not have role models that were working professionals. Like many women in my community, I was taught to aspire to be a wife and mother. Although these roles are essential, I also want to have a career. Latinas only make up about 2% of working attorneys, a statistic I hope to help increase. I believe it is important to motivate more women in our communities to take up spaces that historically were not intended for them, such as public office. Encouraging Latinas to run for office will help create a path for future generations to succeed.
What are some of your interests and hobbies?
Some of my interests include reading non-fiction books, painting, running, cooking, and traveling. Before Covid-19, I used to enjoy traveling and tasting new foods. I miss the feeling of being in a new city, getting in a cab, and getting lost. One of the hobbies that I picked up during the pandemic is cooking. My parents are Salvadoran, so I began to research how to cook traditional Salvadoran food. I found countless YouTube videos on how to cook pupusas, tamales, empanadas, and yuca frita! Learning how to cook traditional foods not only helped me connect with my culture, but it is also helping me stay sane during the global pandemic.
What are your career aspirations?
I am an aspiring law student with dreams of working as an immigration attorney. I hope to give back to my community with the tools and resources I have acquired in higher education. Growing up, my parents did not have the means to afford an immigration attorney because of the high cost of services, so I hope to one day be able to help families like my own.
What inspires you?
My family and community inspire me. My family came to this country with little to no means to succeed, yet they provided me with a life full of opportunities. My community constantly battles systemic forms of oppression; yet, they overcome obstacles and persevere. As an expecting mother, my main inspiration is my son. I hope to teach him the importance of perseverance and resilience.
Do you have any book recommendations?
Becoming by Michelle Obama
Assata by Assata Shakur