As the communications intern at LatinasRepresent, I've had the opportunity to interview Latina leaders throughout the country. I typically ask elected officials and advocates how they got started in public service, who their mentors were, and what advice they have for the next generation of #LatinaLeaders. Stories of struggle, of embracing the road less traveled, of courage, resilience, and perseverance often emerge. I leave these interviews feeling like I've been granted a tremendous gift to hear their words firsthand. Our conversations are far more substantive than a typical media interview. These women are candid and generous with their time and offer an intimate glimpse into what the journey really looks like for an aspiring Latina leader. The road is full of twists and turns, failures, and great successes.
Stories and memoirs are powerful tools. When we lift up our stories and voices, we give others the courage to do the same. In telling their stories, these #LatinaLeaders empower all of us to step forward, be who we are, and own our potential. This summer, we invite you to #GetInspired, and delve into the rich stories of trailblazing #LatinaLeaders. Whether you're hitting the beach, taking a road trip, or just relaxing at home, listen to one of our podcasts from Rachel Griego, Milly Silva, Myra Ortiz, and Regina Monge or read a memoir by a Latina leader from our #LatinasRepresent Summer Reading List.
Latina Political Memoirs and Biographies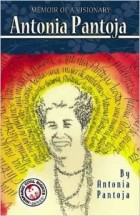 Antonia Pantoja
Antonia Pantoja was a Puerto Rican educator, social worker, feminist, and civil rights activist. In 1961, she founded ASPIRA, a non-profit organization committed to empowering Latino youth in New York City. President Bill Clinton awarded her the Presidential Medal of Honor in 1996. Publishers Weekly described her memoir as "sincere" and "politically illuminating."
---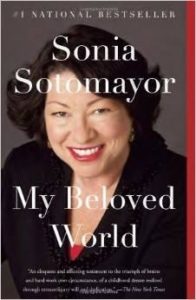 Sonia Sotomayor
"My Beloved World, is a thoughtful and candid book chronicling the challenges and opportunities that Sonia faced as a Latina, and as a woman seeking to lead.  Her narrative illustrates so many of the reasons why having Latinas in public service impacts community's abilities to rise above the challenges and seek deliberative policymaking that bridges the gap between where we are and where we aspire to be." – Gloria Romero, Ruth's List
---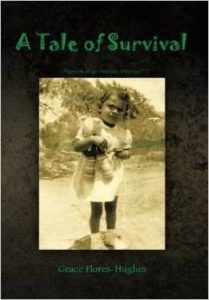 Grace Flores-Hughes
Grace Flores-Hughes is a Mexican-American from Texas who served as a career civil servant and political appointee in the federal government. She was one of the highest-ranking Hispanics in the administration of three Republican presidents. Her story uplifts "adversity and perseverance", and the publisher describes her memoir as "brutally honest" and "provocative".
---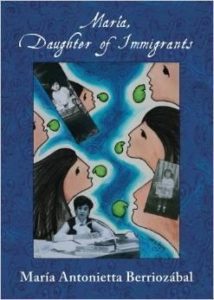 Maria Antonietta Berriozabal and Josephine Mendez-Negrete
"Maria, Daughter of Immigrants is a memoir by Maria Antonieta Beriozabal. Her story progresses from the development of values for her as a young woman to her entry into politics and the experiences that become a part of her landscape. She very honestly presents the challenges and trials of this life, as well as the successes. It is poignant and a must read for women interested in politics." – Nora Comstock, Las Comadres Para Las Americas, LatinasRepresent Community of Practice Member
---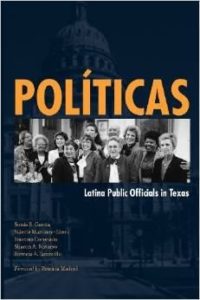 Sonia R. Garcia, Valerie Martinez-Ebers, Irasema Coronado, Sharon Navarro, Patricia A. Jaramillo
In this book, five Latina political scientists profile the first Latinas to hold key elected and appointed positions in Texas government. Through interviews with each woman or her associates, the authors explore and theorize about Latina officeholders' political socialization, decision to run for office, obstacles overcome, leadership style, and representational roles and advocacy.
---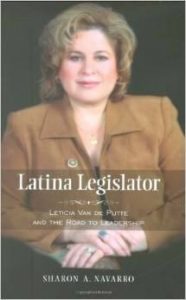 Sharon Navarro
In Latina Legislator, Sharon A. Navarro profiles Texas State Senator Leticia Van de Putte, who is known for leading 10 other Texas Senators to New Mexico as part of a protest against a Republican redistricting plan. After running for office on a shoestring budget, Senator Van de Putte authored and sponsored legislation that reformed the state welfare system, revamped the Juvenile Code, and provided a healthcare safety net for children in Texas.
Subscribe to our Newsletter
Stay up to date with the latest news and events from LatinasRepresent.